Credits
Split Valley was recorded remotely during quarantine in 17 separate home studios across four separate states.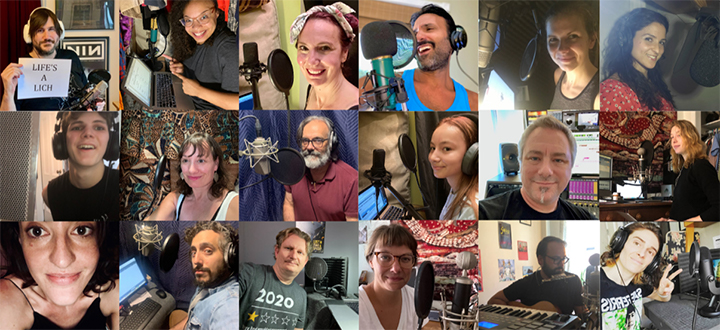 Split Valley is produced by Five on a Match, written by Caroline V. McGraw, directed by Eddie Prunoske, sound designed by James Hansen, original music by Luke Santy, and featuring Emily Batsford, Michelle Beck, Christine Campbell, Anthony Cohn, Matthew Cohn, Amir Darvish, Inés del Castillo, Paul Guyet, Alice Jokela, Susannah Jones, Monica Lerch, Meg MacCary, Keilly McQuail, Sara Jane Munford, Owen Smith, and James Weber.
Cast (In Order of Appearance)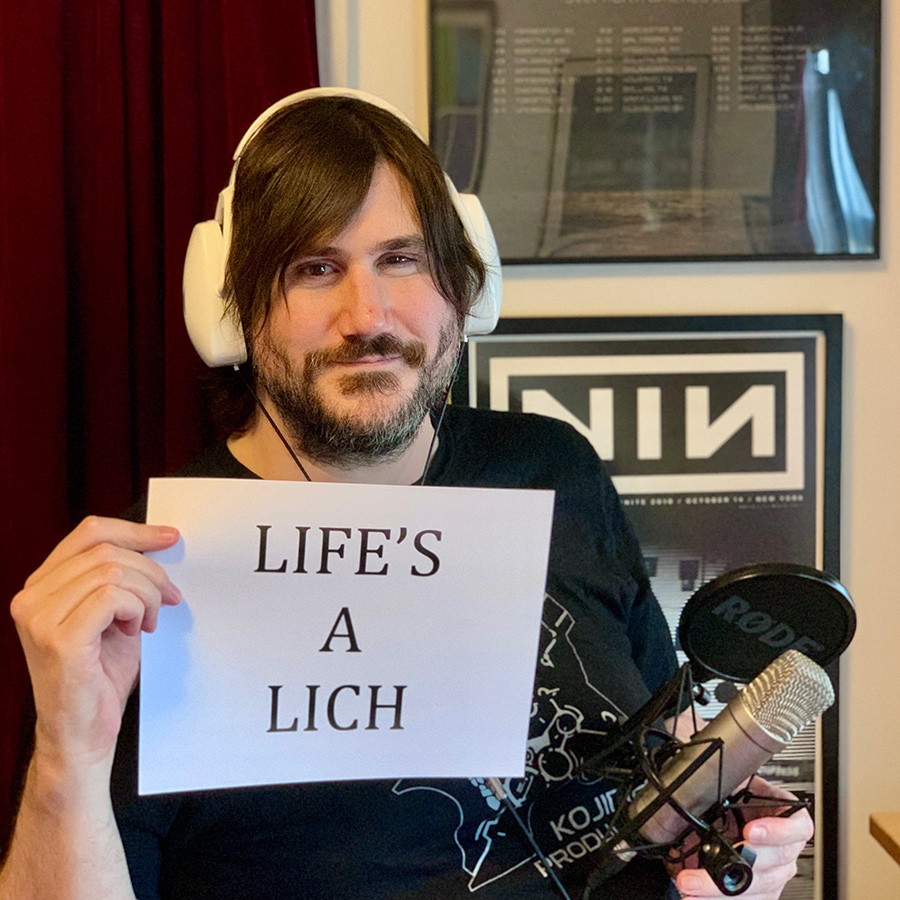 Paul Guyet (Soothing Male Voice) is an actor/writer living in New York. He's been in video games and cartoons and elevators and taxi cabs. He often plays the villain because they have more fun.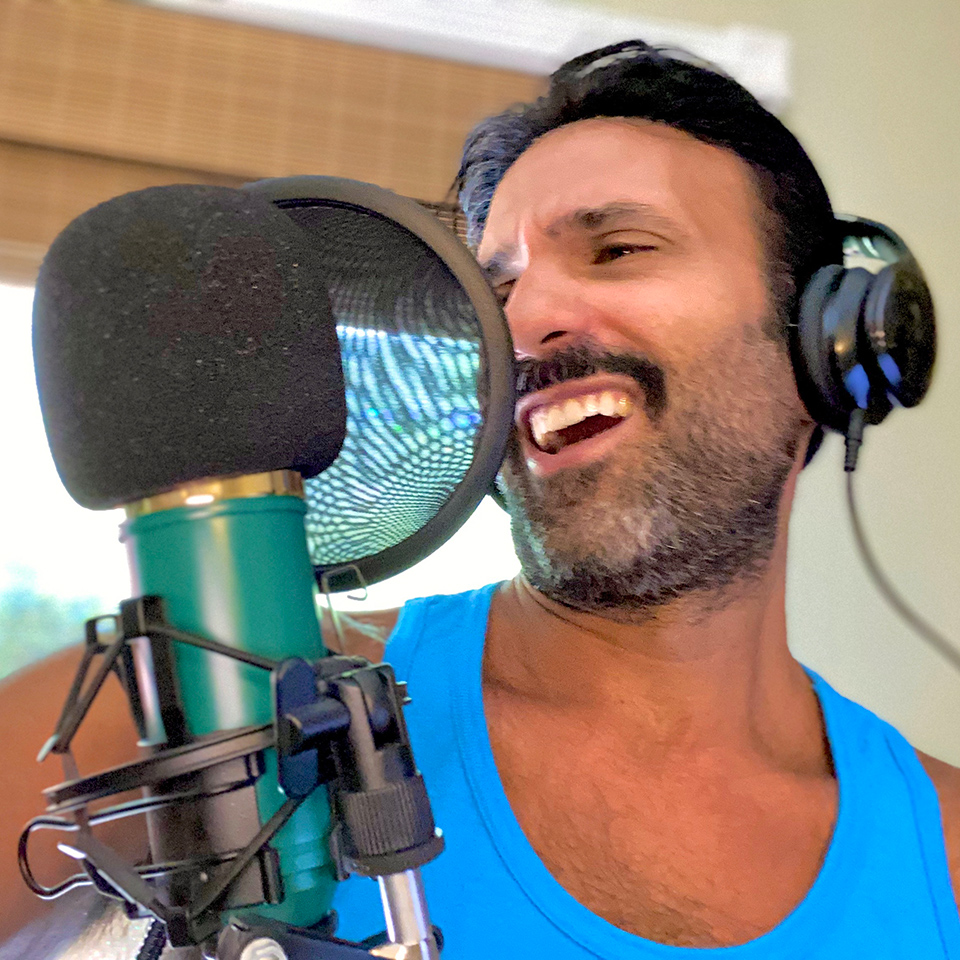 Amir Darvish* (Gus Finch) is excited to add his voice to Split Valley. Founding member and co-producer of Five on a Match. For other credits please visit www.amirdarvish.com/AmirDarvishMedia.html. AmirDarvish.com *SAG-AFTRA & AEA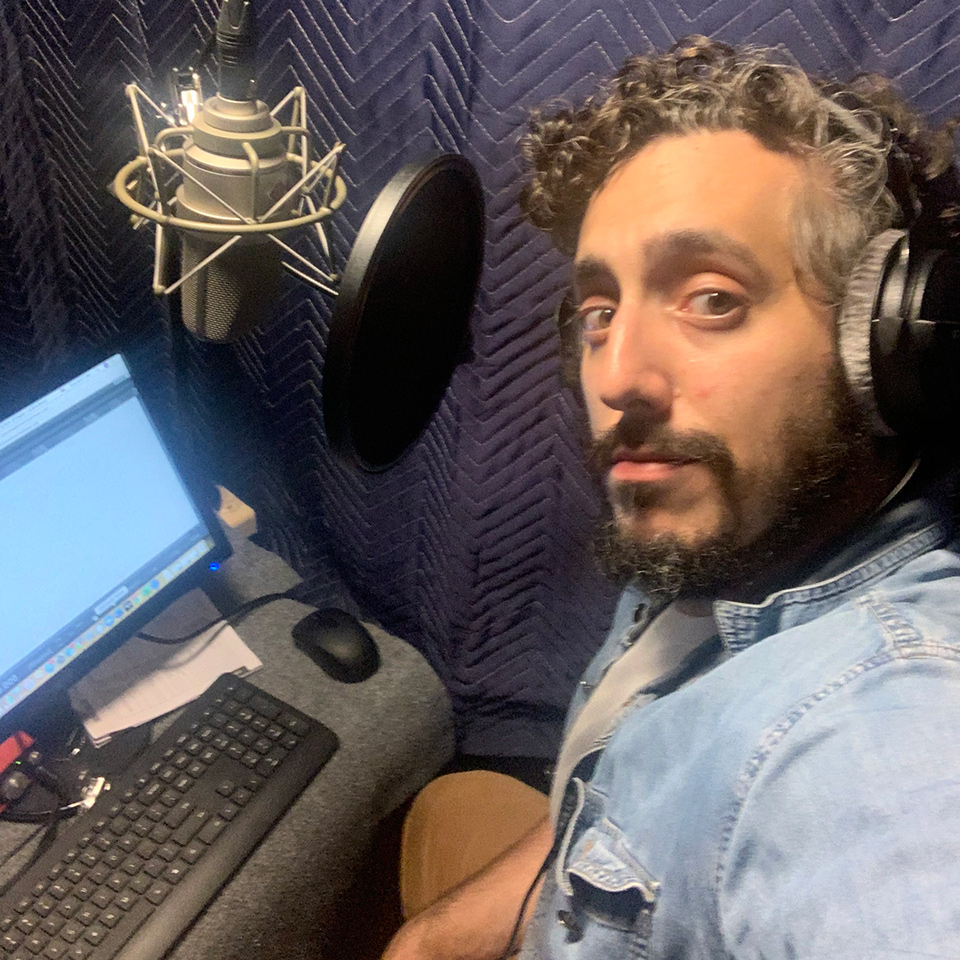 Matthew Cohn (Adam) is a New York-based, interdisciplinary artist. His work combines printmaking, photography, text, music, and sculpture in the pursuit of creating new theatrical forms. He is also an actor, voice over artist, and narrator. He is the Co-Founder and Executive Director of Vox Theater. He is also a co-founding member of Five on a Match.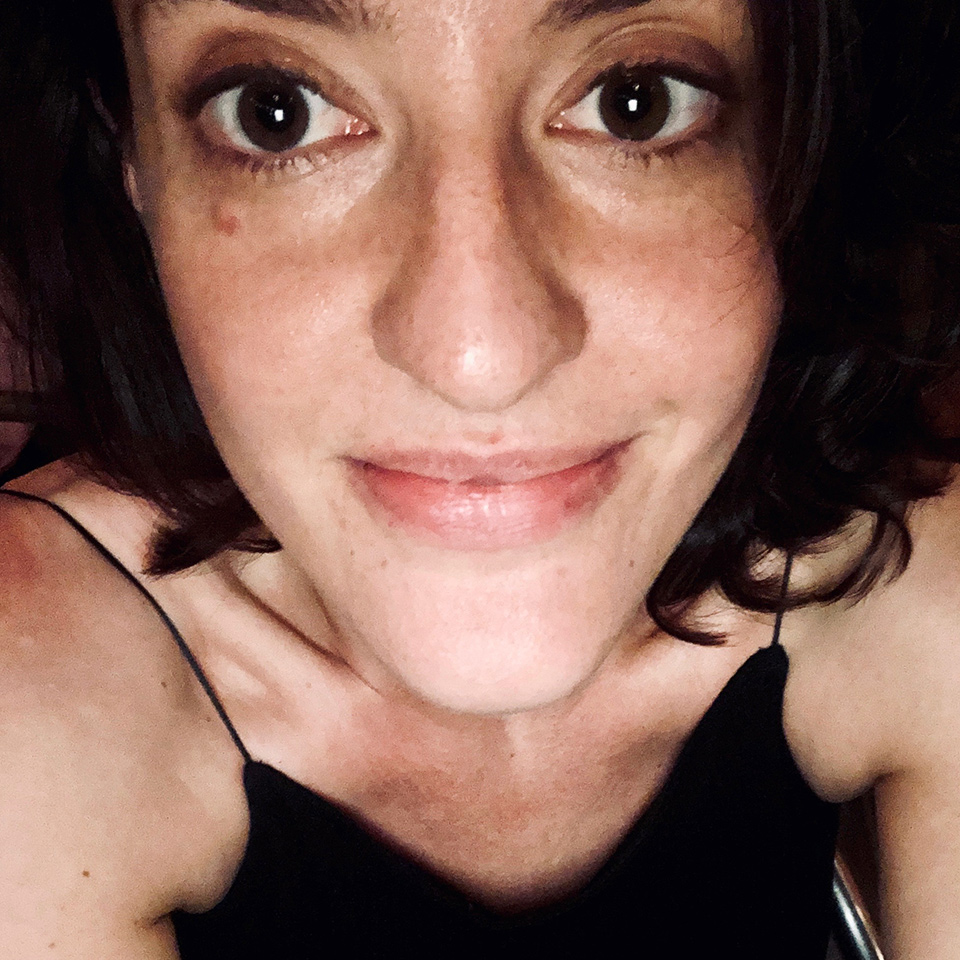 Keilly McQuail (Melanie) Some theater! Her Requiem (LCT3/Lincoln Center), You Got Older (Page 73), Significant Other (Geffen Playhouse), Bad Jews (Long Wharf). Most recent! The Plot Against America (HBO) Upcoming! Hulu's Monsterland. Proud member of the Ensemble Studio Theatre. Education: NYU Tisch and the Atlantic Theater Company.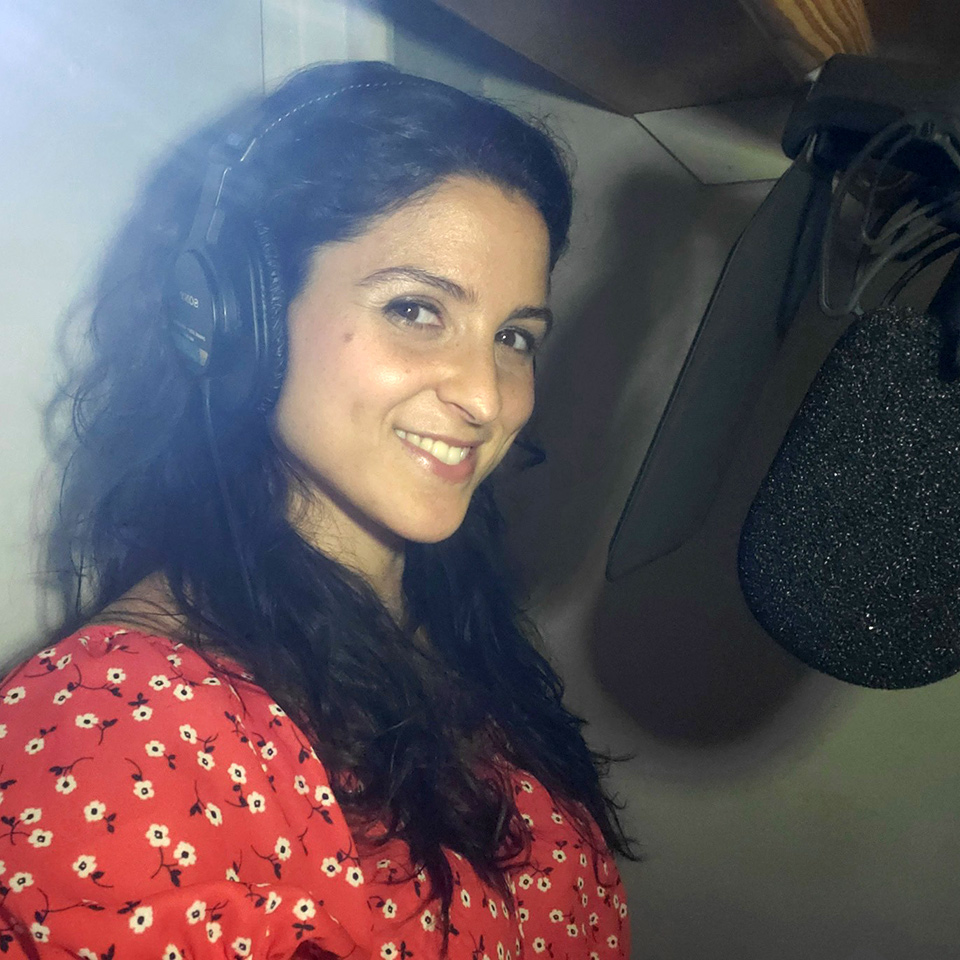 Inés del Castillo (News Anchor; Female Voice Two) is a bilingual actress, writer, and director. Since performing In The Time of the Butterflies in the Spanish Repertory Theatre's company for 5 years, she has focused on TV, film, and voiceover. Her play, Bear, Woman, had its first workshop at Quick Silver Theater's Playwrights of Color Summit and is still being developed. Her BFA focused on creating original work; it's still one of her favorite things to do. www.inesdelcastillo.com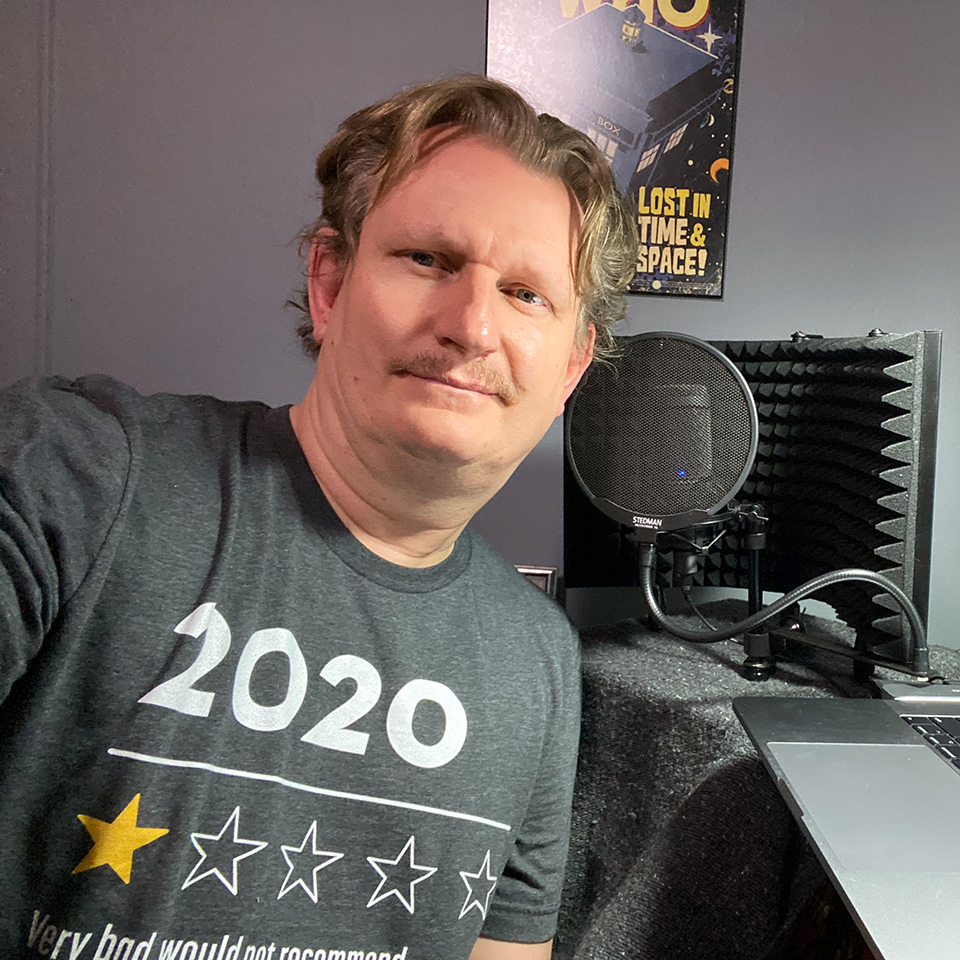 James Weber (Red) is a producer / actor / director / writer. He has a BFA from the University of Wyoming in Theatre & Dance and an MFA in Acting from the University of Virginia. As a producer, he's worked on the award-winning documentary Farang Ba: Crazy White Foreigner. As an actor, he's been on Law & Order: SVU along with Saturday Night Live in their spoof commercial series. James has also written, directed and produced many short films and original series.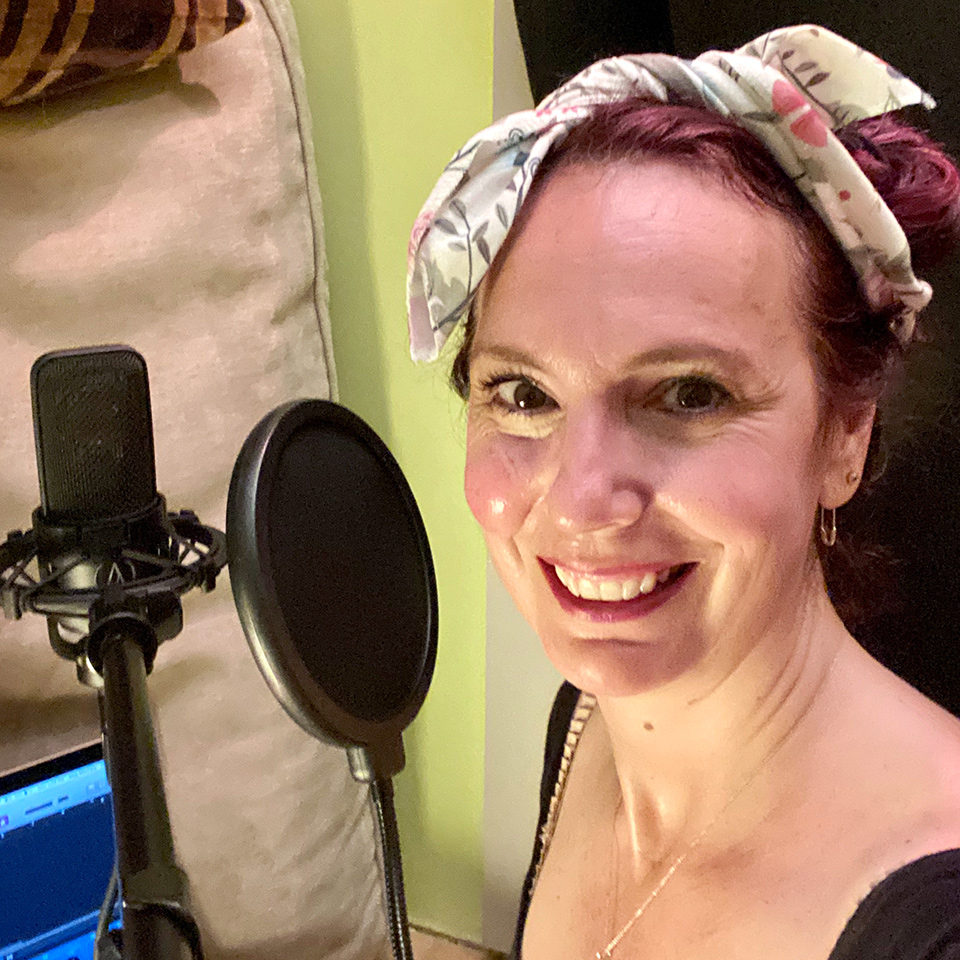 Meg MacCary (Laura) most recently plays Meg, the harried reality show producer in the web series Shrinkage, available on Amazon, and… Meg in Skinnamarink at New York Theatre Workshop/Next Door. She won an Obie for her performance in Rinne Groff's What Then. She co-founded Clubbed Thumb and served as co-artistic director for 13 years. She is working on a one-woman show about mothering in quarantine and is a co-founder of Five on a Match. www.megmaccary.com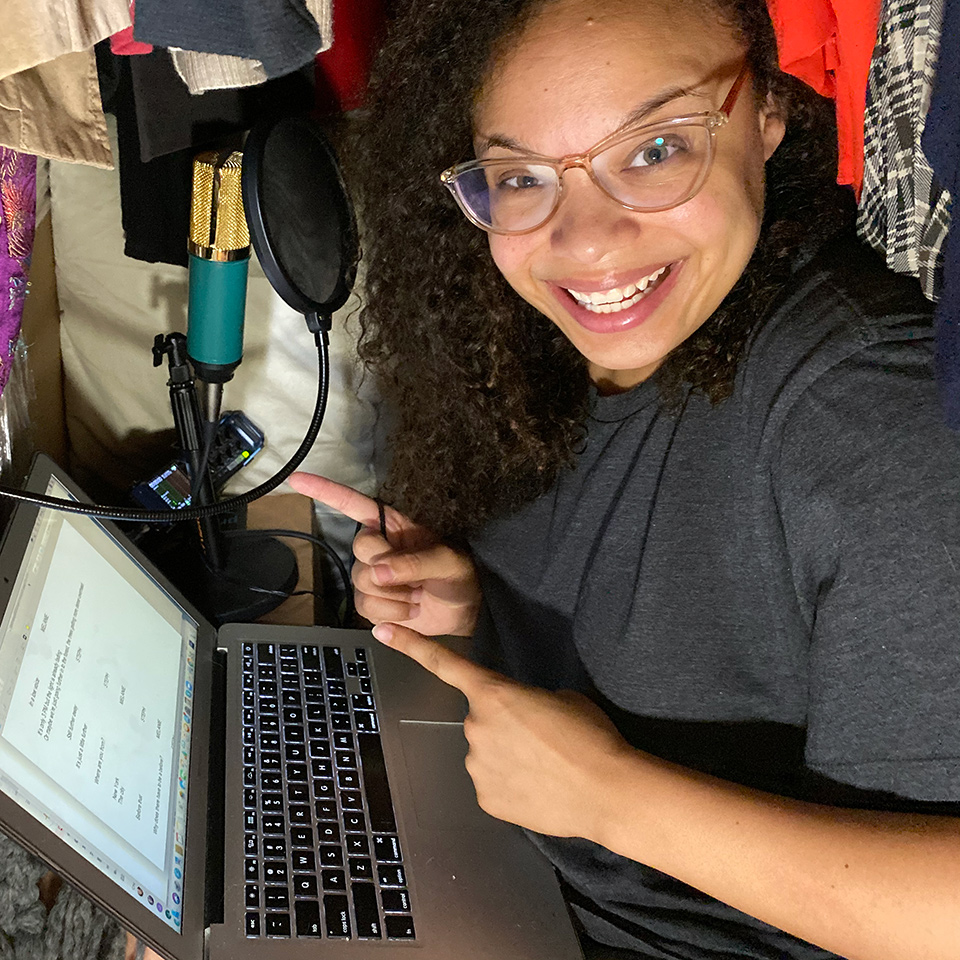 Michelle Beck (Steph) is an actress, filmmaker, writer, and teaching artist. Broadway/Off-Broadway includes: A Raisin in the Sun (Broadway); Hurricane Diane (NYTW); Richard III, Love's Labour's Lost (Public Theater); A Kid Like Jake (LCT3); As You Like It, The Tempest (BAM/Old Vic - The Bridge Project); Much Ado About Nothing (Theater for a New Audience); The Changeling (Red Bull). TV: Luke Cage (recurring), Manifest, Homeland, Madam Secretary, Claws. Her short film "The Snakes" debuts this winter.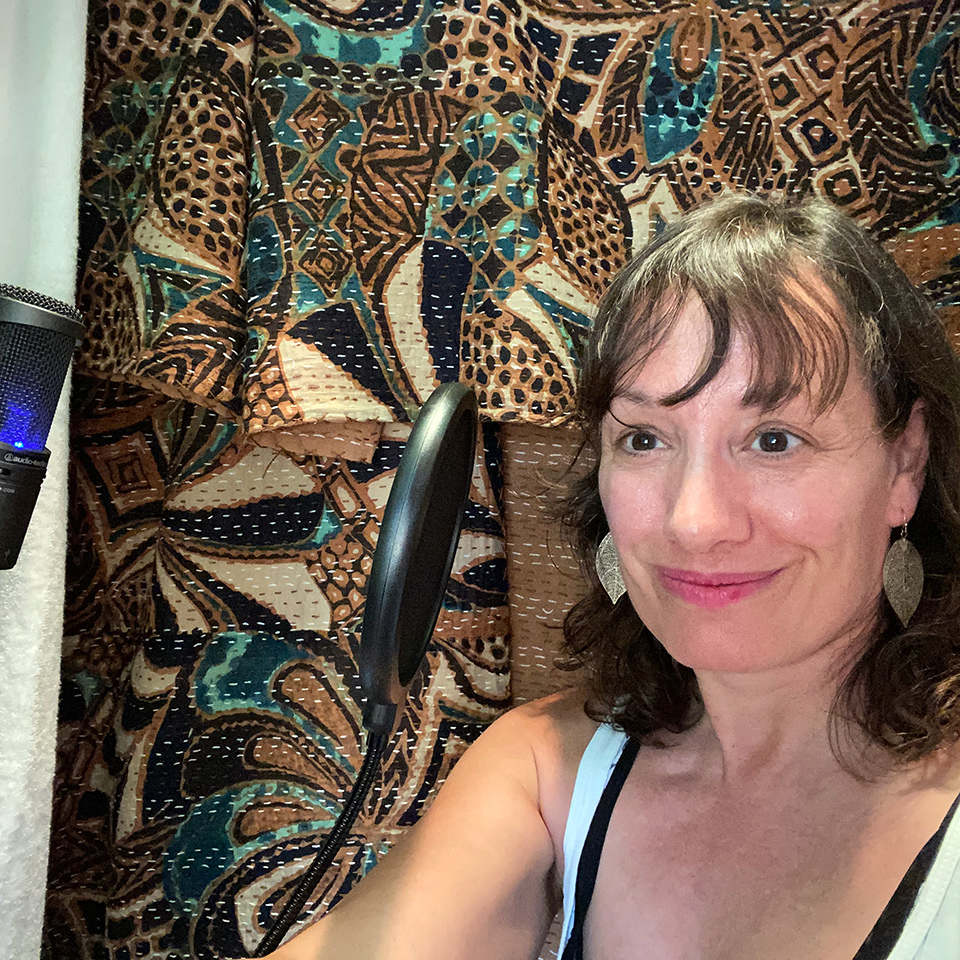 Christine Campbell (Mrs. Delphin) has performed extensively: in theaters throughout New York City and abroad, in television, and has also produced and acted in films. She has voiced short films, videos for Audubon's Rachel Carson Awards, and recordings of Shakespeare's Sonnets set to classical music. Recent credits include Mr Robot, Kevin Tran's The Dark End of the Street and Onur Tukel's The Misogynists. www.christinemcampbell.com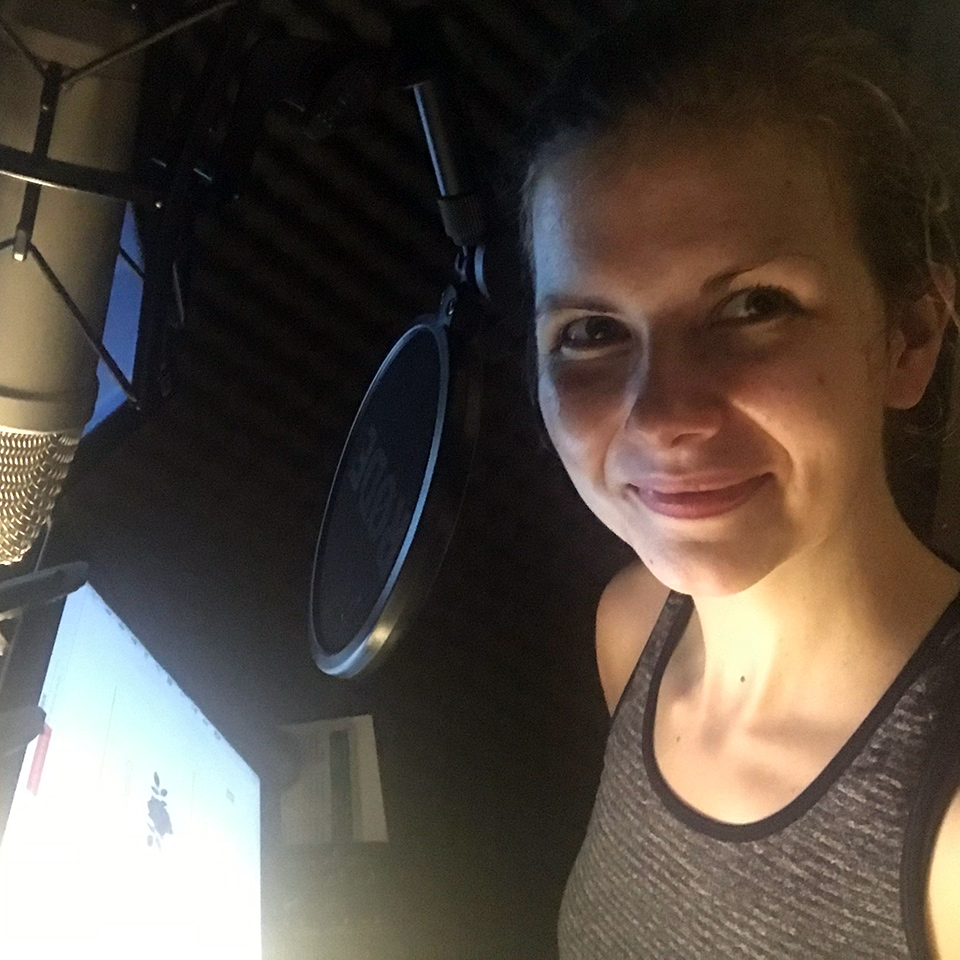 Susannah Jones (Soothing Female Voice; Female Voice One) is an actor, writer, and award-winning audiobook narrator. Favorite stage roles include: Mother in the national tour of A Christmas Story: The Musical, Susan in Company at Bucks County Playhouse, and Olivia in Twelfth Night at Mainestage Shakespeare. She co-wrote new musical Bisland & Bly, which was featured in The Redhouse Arts Center New Works Festival, The New York Musical Festival reading series, and was a semi-finalist for The O'Neill Festival. www.susannahjones.info.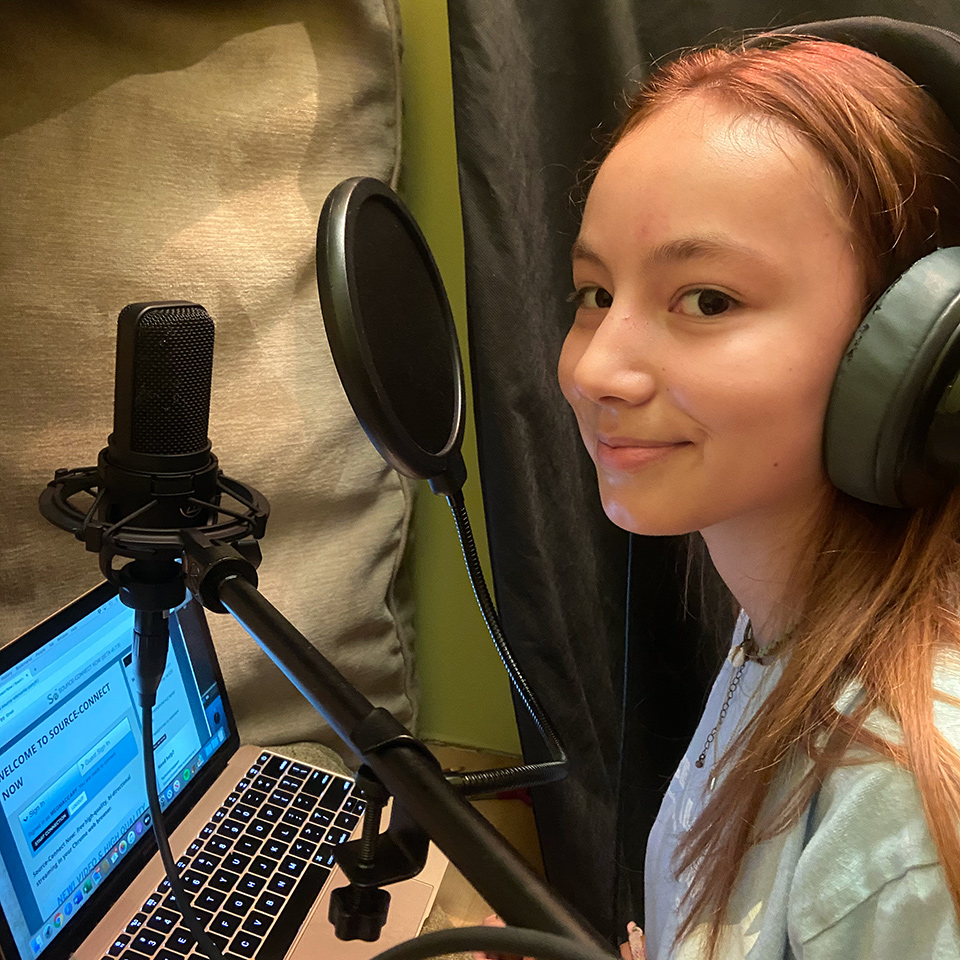 Alice Jokela (Female Voice Three) is a student in NYC. She loves to write and paint. She loves her dog Fozzie more than anything in the whole world.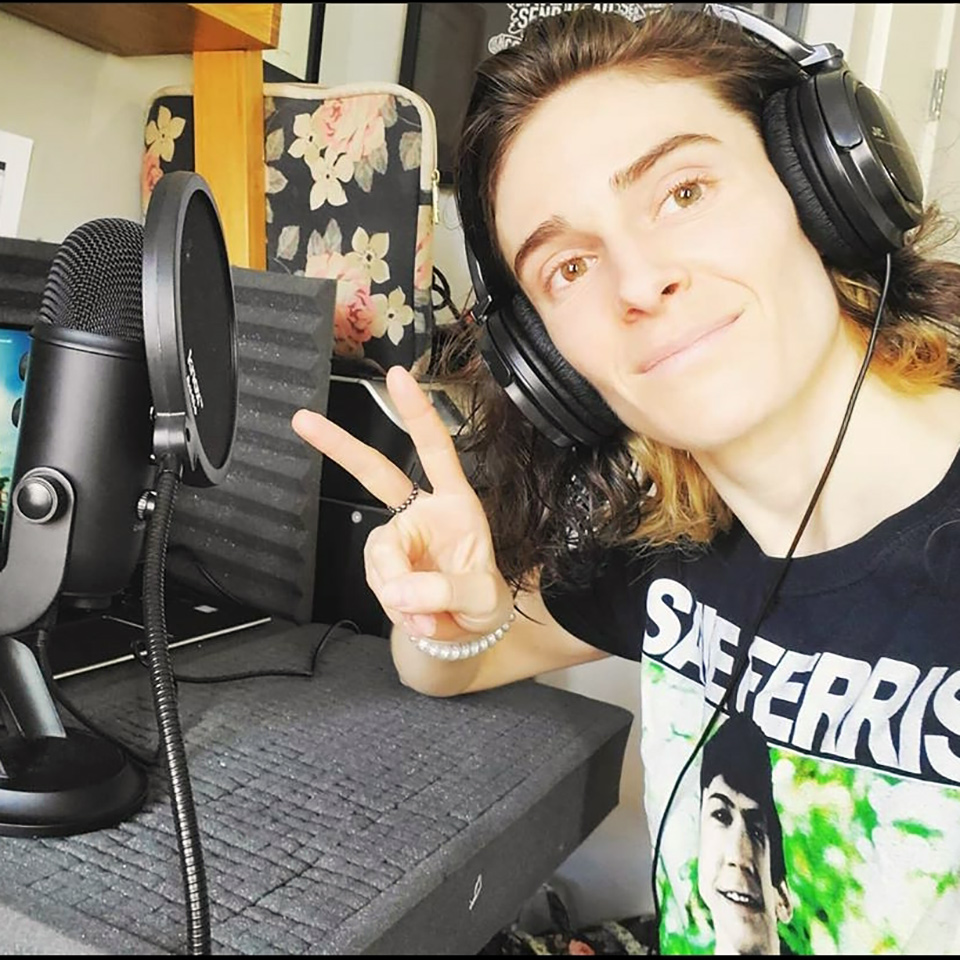 Emily Batsford (Women's Chorus) is a theater artist with a particular love for new work. Her art is inspired by physical theater, puppetry, inclusion practices, and ensemble-based collaboration. She is also a Teaching Artist at various arts organizations. Emily produces and hosts The Power Up Podcast, where she interviews guests about their super powers! Emily holds a BFA in Acting from Syracuse University. …all this aside, Emily most strongly identifies as 'proud dog mom.'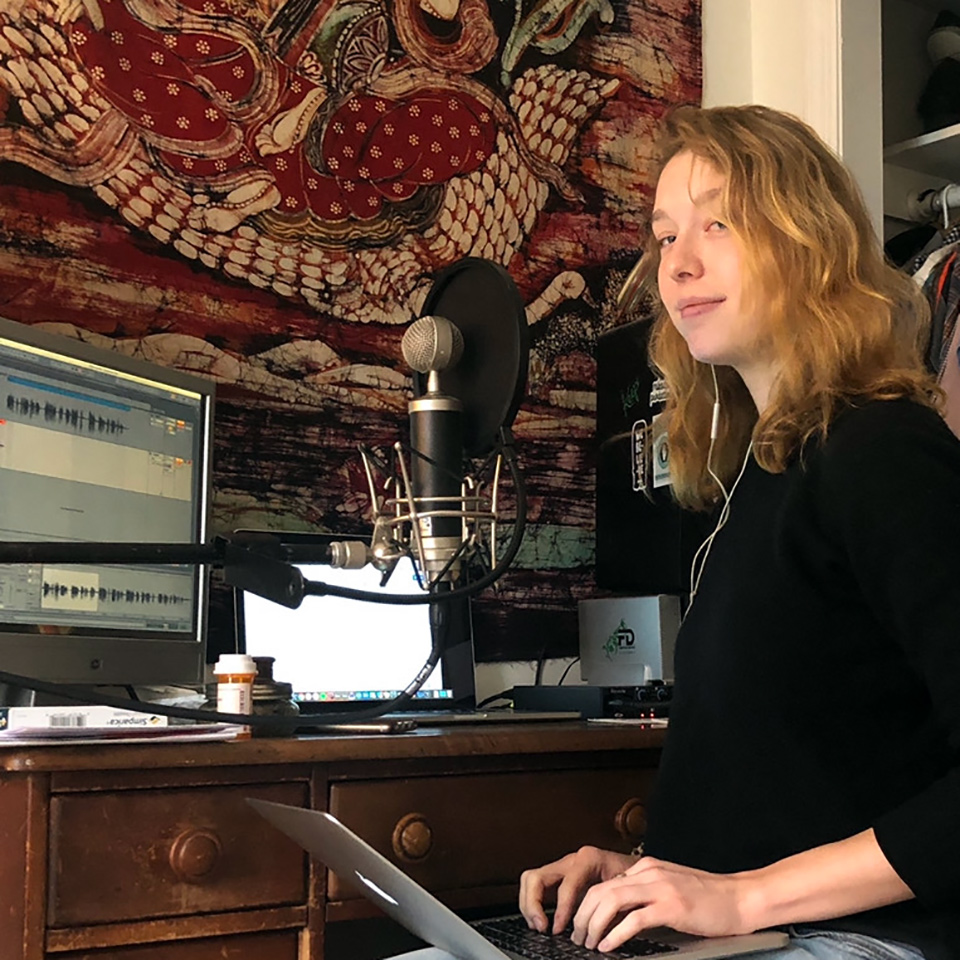 Monica Lerch (Women's Chorus) is a puppet artist, director, performer, and model from Chicago now based in Brooklyn. She is currently creating an original work of puppet theater about animism entitled Otherworlds, which has been awarded a 2020 Jim Henson Foundation Grant. Her work has been seen at La MaMa ETC, St. Ann's Warehouse, Dixon Place, The Tank, Here Arts, and The Center at West Park. Monica can be found modeling @death.by.monica and hugging her friends @monica.lerch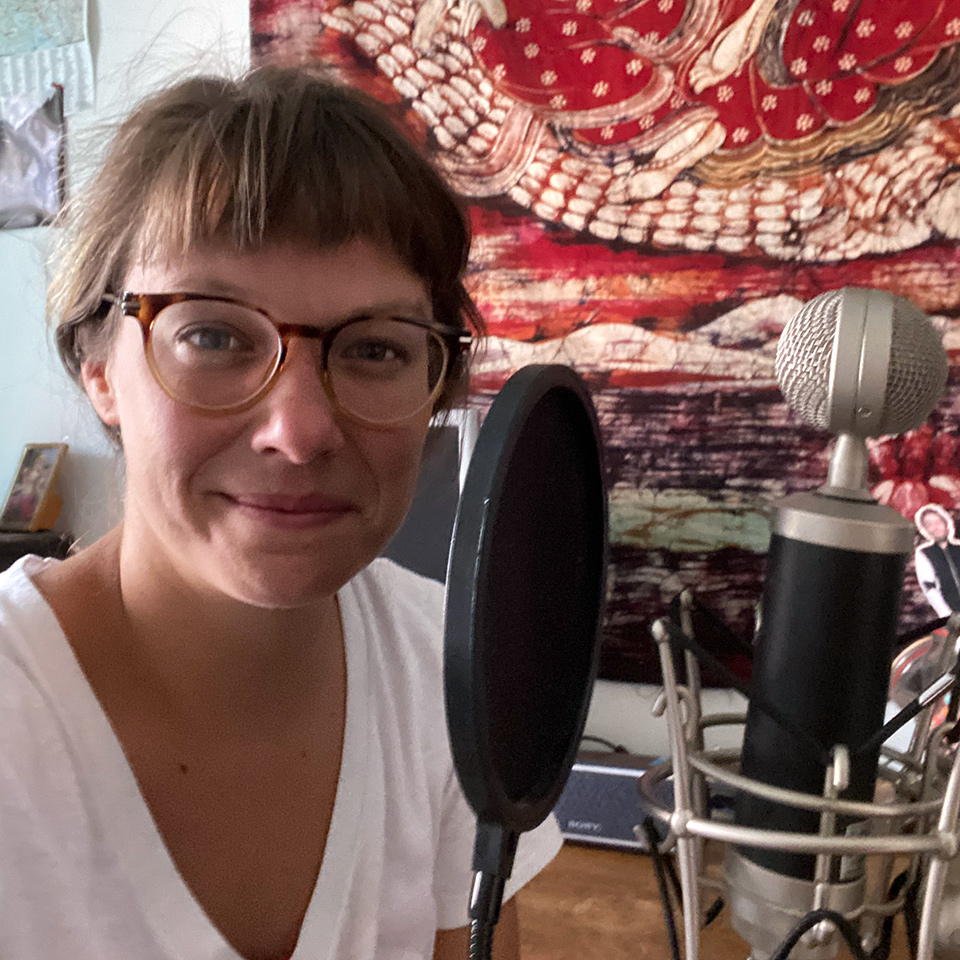 Sara Jane Munford (Women's Chorus) is a multimedia performance artist, designer and puppeteer based in Brooklyn, New York. She is the resident set designer and puppet captain of Little Did Productions. Sara Jane holds a BS from Skidmore College in theater and philosophy with additional training from the Moscow Art Theater School, SITI Company and Headlong Performance Institute in Philadelphia. Additionally, she works as a puppetry teaching artist in NYC public schools with ArtsConnection.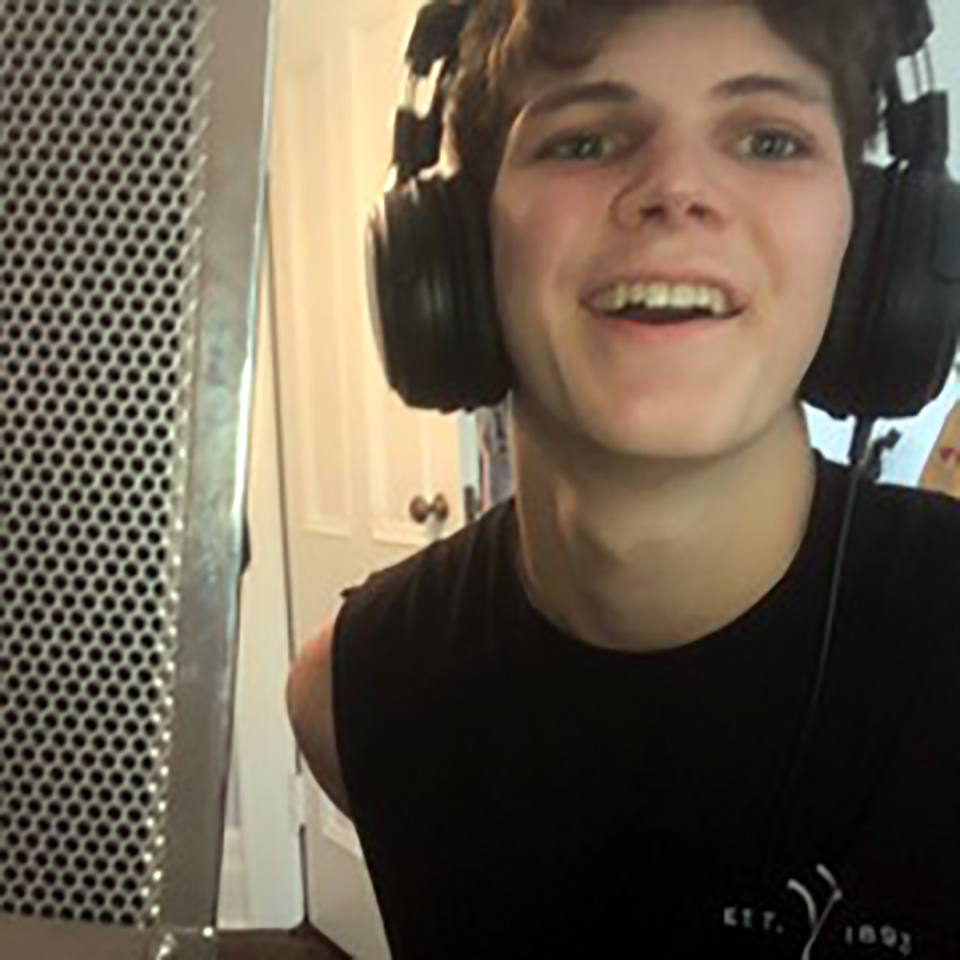 Owen Smith (Trevor) Hello, my name is Owen Smith, I voice Trevor in Split Valley, and it was so great to work on my first radio podcast! I am currently attending Penn State and getting my BFA in Musical Theatre. I play a ton of guitar, write some stuff, and try to be a good person without taking myself too seriously. The pandemic tried to get the best of us all, so it was really inspiring to see a bunch of artists pull together to make something new in a time where we're separated. I can't wait to see what else we come up with!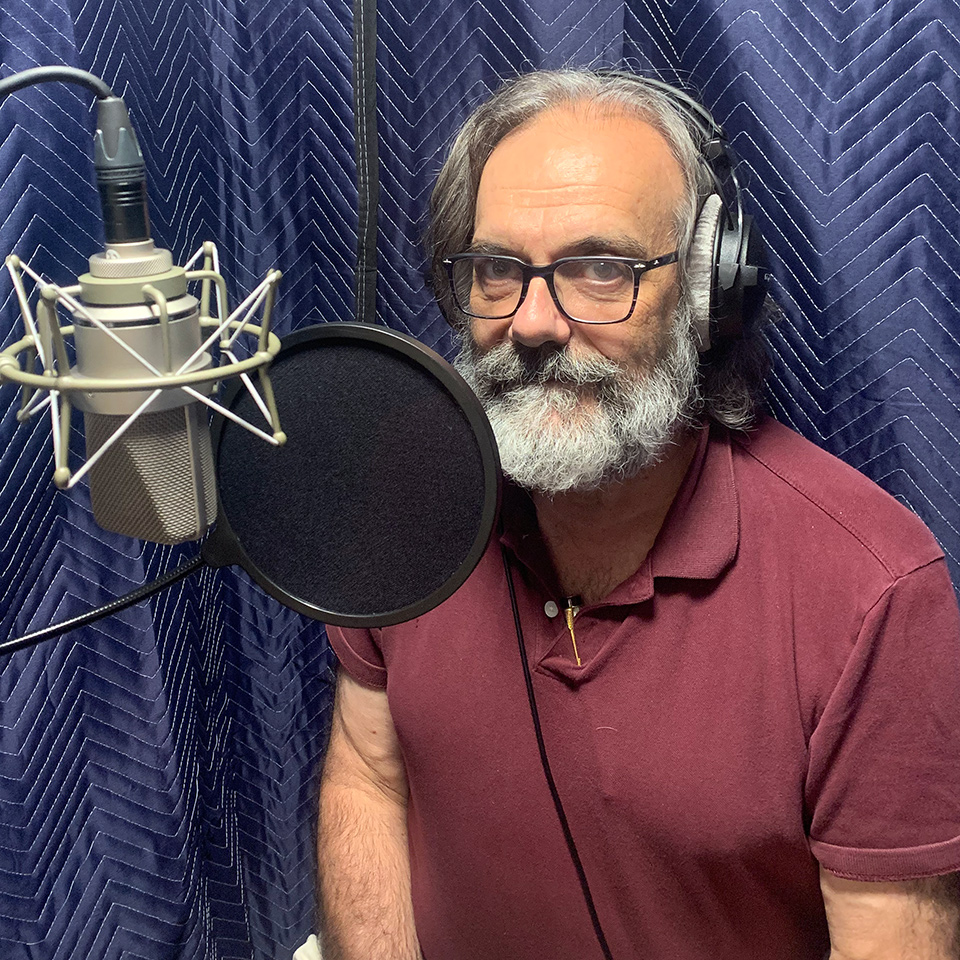 Anthony Cohn (Older Man) is an architect, practicing in New York. His major design projects include residences, schools, and office buildings. He served for a decade as Design Principal for the United Nations Capital Master Plan, and is a member of Manhattan Community Board 8. Split Valley is his first radio play. anthony@anthonycohn.com
Creative Team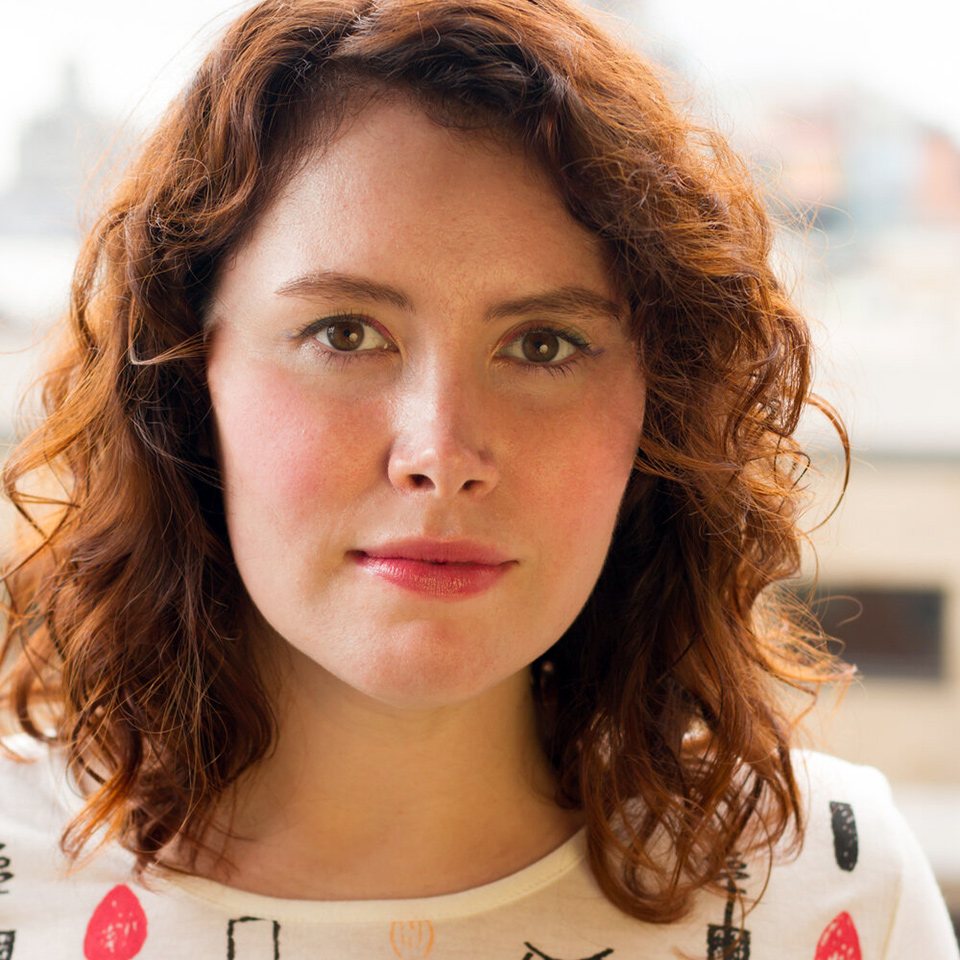 Caroline V. McGraw (Playwright)'s plays include 1983, Believeland, Ultimate Beauty Bible, The Bachelors, Tall Skinny Cruel Cruel Boys, The Vaults, and The King is Dead. Her work has been produced and workshopped by Page 73, Lesser America, New Georges, Washington Ensemble Theatre, Theater Ninjas/Maelstrom Collective Arts, Cole Theatre, Yale Cabaret, Naked Angels, Washington National Opera, The Civilians, Second Stage, Rattlestick, Williamstown Theatre Festival, Studio 42, The Lark, City Theatre, Fault Line Theater, IAMA Theater Company, and Ars Nova, among others. Ultimate Beauty Bible is published by Dramatists Play Service. Caroline has been commissioned by Yale Repertory Theater, and is working on commissions from Manhattan Theatre Club/The Alfred P. Sloan Foundation and South Coast Repertory. Caroline was the 2013 Page 73 Playwriting Fellow, and was their 2016 Tow Foundation Playwright-in-Residence. She is a member of The Kilroys, a grassroots collective advocating for women, trans, and non-binary writers on American stages. She is a graduate of the Playwriting MFA program at the Yale School of Drama, where she studied under Paula Vogel.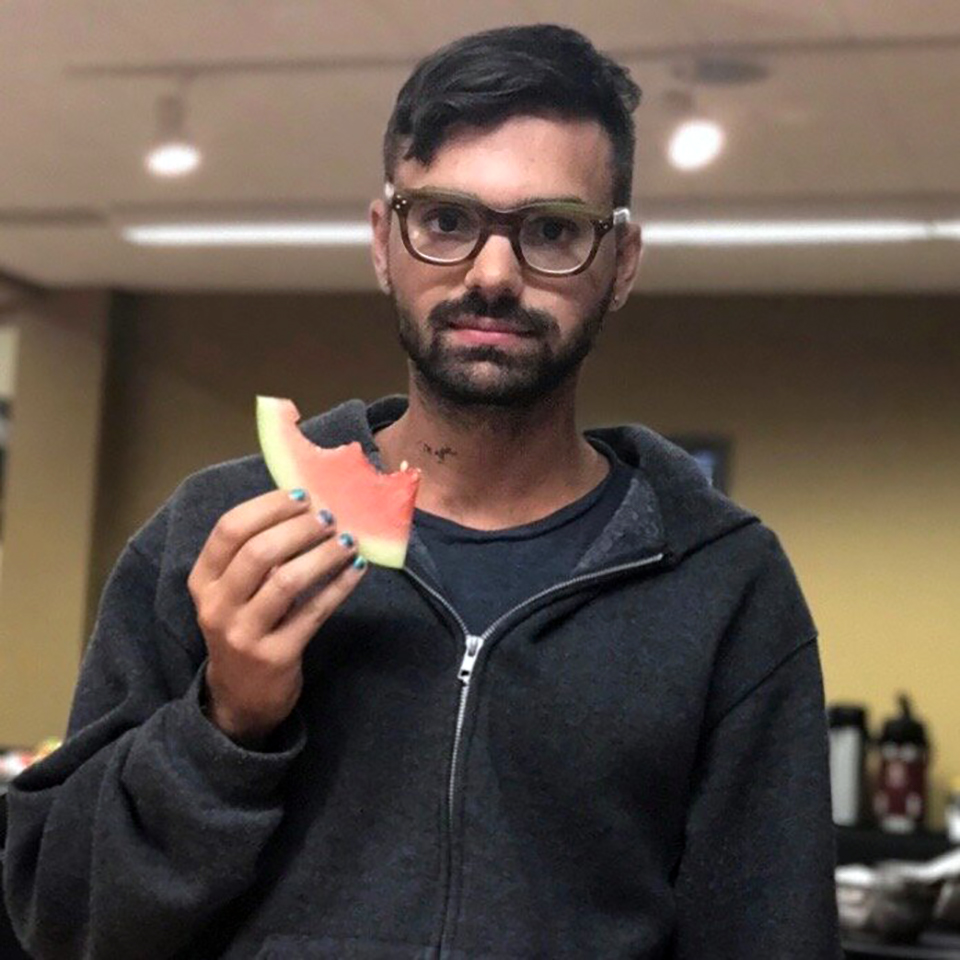 Eddie Prunoske (Director) is a theater director interested in new plays, old plays, and site specific events. From 2009-15 he served as the founding Artistic Director of Glass Bandits where he directed the world premiere of Paul Cameron Hardy's feeling (The New Ohio), as well as the company devised pieces In Memoriam (House of Yes), The Booygman Thumbs A-1-A (Fringe), and a site specific Three Sisters set amidst a Brooklyn loft party. Other credits include Salty Brine's Dean. Maybe Frank. Maybe Sammy. (Time Out NY Critic's Pick), American Theatre Group's Small Town Story (NJ Arts Top 10 productions of 2018), Blake DeLong's The Hottest Blood (in a gutted commercial building), and various other projects at Incubator Arts Project, IRT, Dixon Place, NJ Rep, NYU Tisch/Atlantic, Carnegie Mellon, Ensemble Studio Theatre, The Flea, The Lark, HOWL! Arts, Big Sky Theater Workshop, and Magic Time at Judson Church. He was a resident artist at House of Yes and has taught at The New School and The Virginia Governor's School for the Arts and Humanities. B.F.A. SUNY Purchase.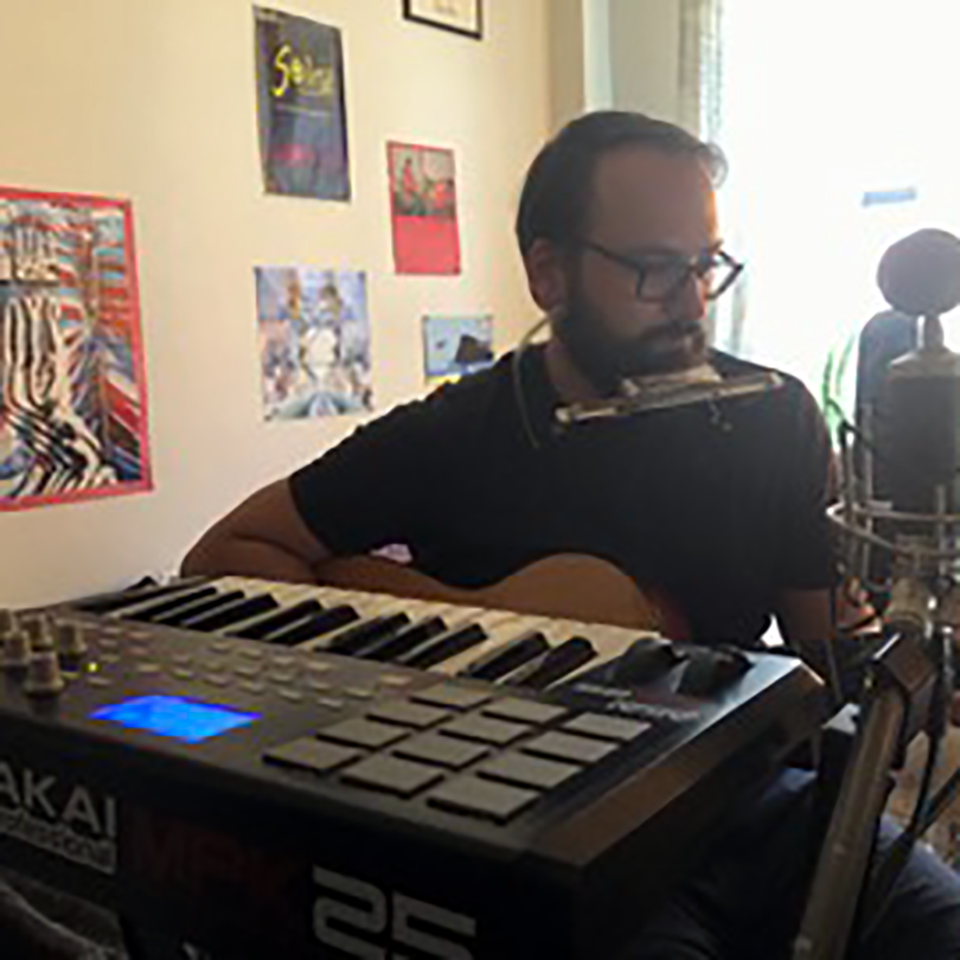 Luke Santy (Composer) is a Brooklyn-based musician and theater artist particularly interested in the fields of sound design and creative tech. He is Co-Artistic Director and Musical Director of puppet-based theatre company Little Did Productions (lilttledidproductions.com), which has performed at St. Ann's Warehouse, the Center for Puppetry Arts (Atlanta, GA), and at the National Puppetry Festival (Storrs, CT). In addition to theater work, he contributed music and sound design to sci-fi podcast "New World Sonata," available wherever you get your podcasts. You can download his sample-based, experimental pop music at LUKEINTERNET.bandcamp.com or check out his thrash punk band at HYPEMOM.bandcamp.com.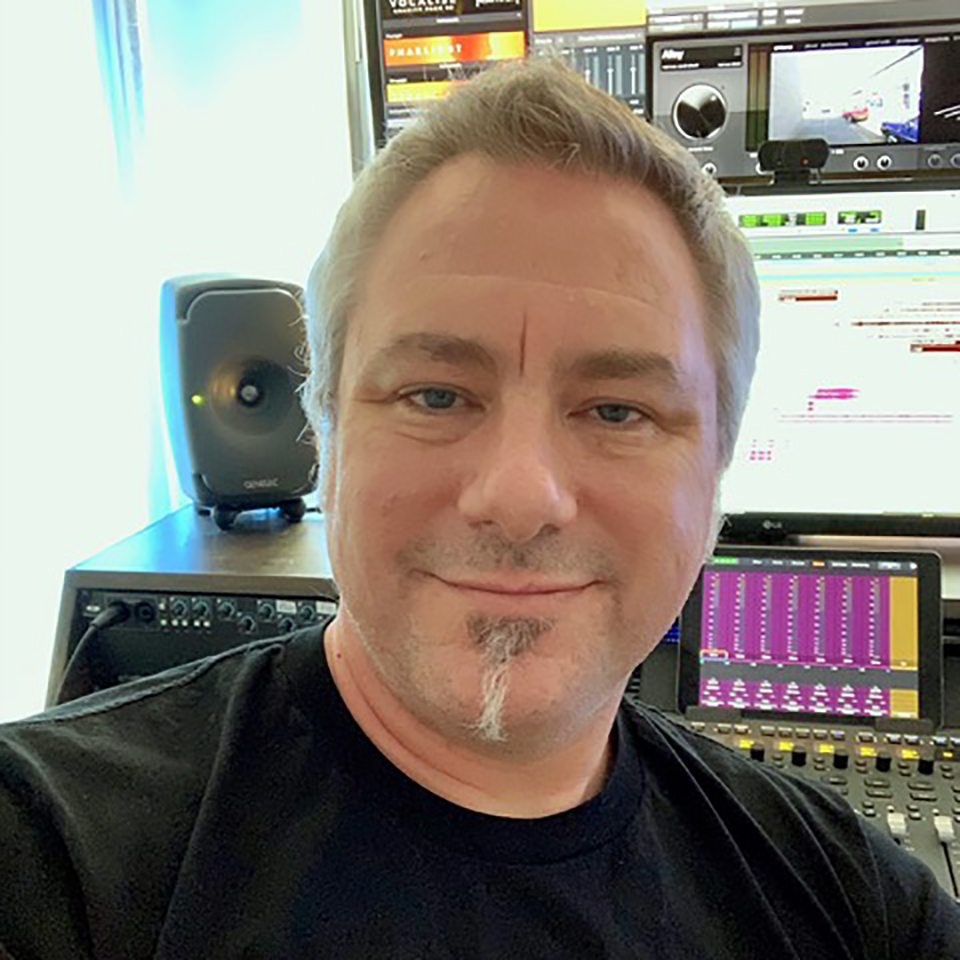 James Hansen (Sound Designer; Engineer) is a Brooklyn based sound designer and mix engineer. James began his career at Doppler Studios in Atlanta, GA working on radio and television advertising, live sports, ADR and music sessions. James now works freelance on independent films and web series as a supervising sound editor, sound designer and re-recording mix engineer. Credits include A Devil to Pay (2019); Lady Hunters; 5A-5B; American Daddy; Joe; and H.O.V among others.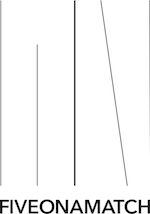 Five on a Match (Producer) Five on a Match is a diverse group of artists who create and produce original theater, film, and audio drama that tell the stories of the human connections we make in the strange world in which we live. Five on a Match is Matthew Cohn, Amir Darvish, Meg MacCary, Enormvs Muñoz, and Jen Taher. fiveonamatch.com